New Toyota 2019 Toyota 4Runner vs 2020 Ford Explorer – Tarbox Toyota for Sale in North Kingstown, RI near Warwick
2019 Toyota 4Runner vs 2020 Ford Explorer – Tarbox Toyota
View Inventory


Vehicle Overview
In 2019, Toyota invited you to "keep it wild" with their 2019 Toyota 4Runner, and millions of thrillseekers took them up on the offer. The retro style of the 4Runner, a faithful tradition on the part of Toyota, is actually an asset in its legend. It remains as boxy as it was in the old days, but where it shines is where it's supposed to shine: off-road. The Explorer is refined, of course, and offers great technology and a complete redesign in 2020, but it will not take you to the same places the 4Runner will. If you want to find out why, just read on.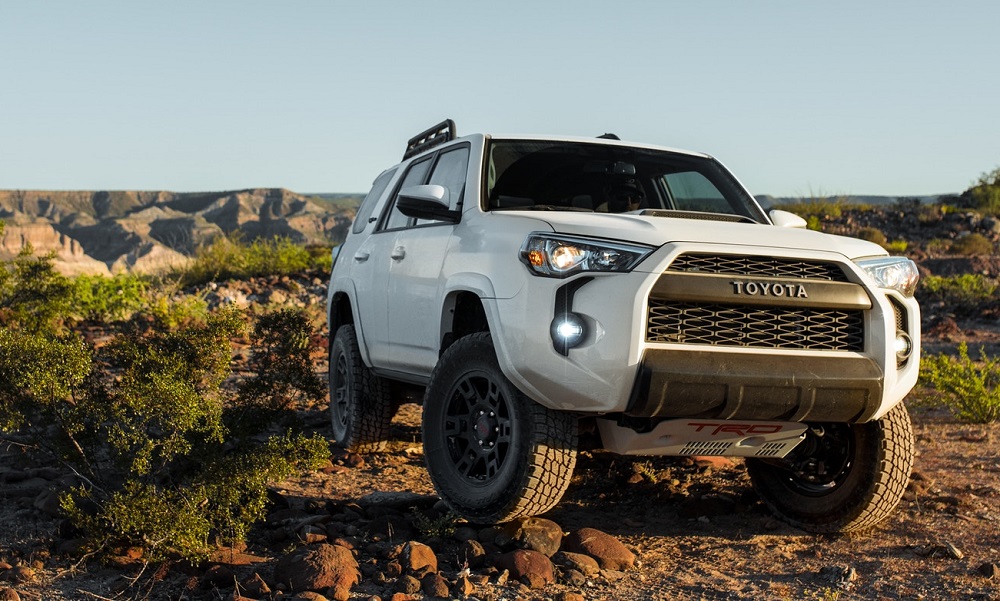 Exterior – 2019 Toyota 4Runner
The 4Runner was built to take you where other SUVs simply won't or can't. With two different active all-wheel drive systems to choose from, you can pick the environment you want to conquer and head out with confidence. It also has a slew of off-roading features, such as KDSS/Crawl modes. Your Kinetic Dynamic Suspension System is coupled with Crawl Control. Features like this work terrific on uneven terrain most other vehicles, including the Explorer, simply can't go. At heart, the 4Runner is an off-road machine, meant to conquer terrains, and give you breathtaking views of heights regular family SUVs just can't take you, and it's systems like this that make the 4Runner far and away your choice if you're a thrill seeking off-road enthusiast.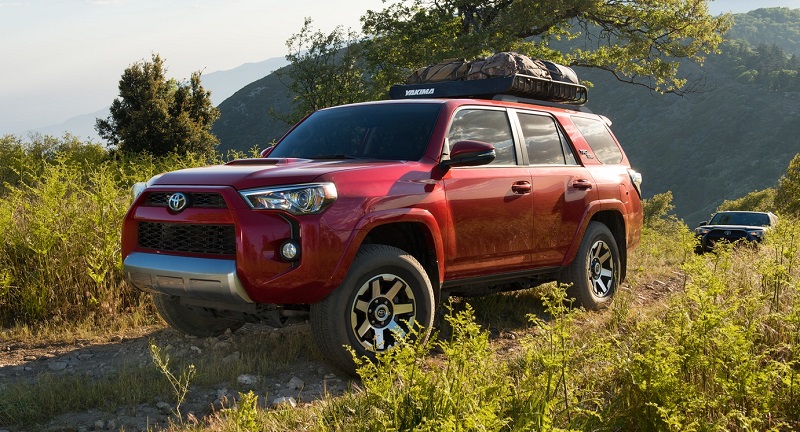 Interior – 2019 Toyota 4Runner – Tarbox Toyota
We're going to define luxuries differently on two SUVs like this. Sure, the Explorer is going to give you an impressive touchscreen and entertainment value, but is it really going to give you the comforts that you're seeking? Off-roaders have a distinctly different perception on what constitutes interior luxury. When you're out there seeking adventure, you're going to love the 4Runner's slightly less entertaining environment (although it does come with a 6.1″ touchscreen to control your world), and enjoy things like the Leather-trimmed tilt/telescopic steering wheel with audio controls. It's a tight grip on your captain's wheel, combined with the power to control your entertainment while you're scaling a mountain or what not. In-key remote keyless entry system gives you all the modern amenities of other SUVs on the 4Runner, Rear liftgate window defogger with timer and UV protection gives you quick safety action when there's fog in your way, and then there's the Backup Camera with projected path features.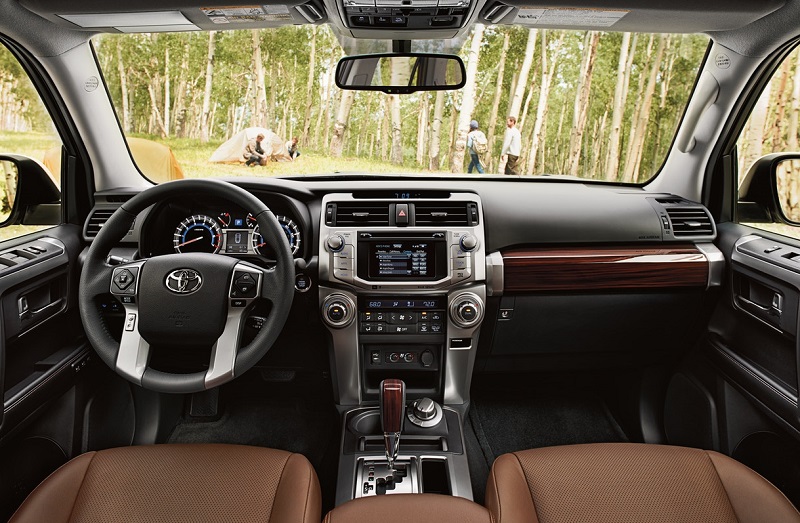 Mechanical – 4Runner specs – Tarbox Toyota
As a finely tuned all-terrain SUV, the 4Runner is going to give you mechanical systems that the Explorer's designers wouldn't have even considered for it. Consider the Rear-Wheel Drive with Automatic Limited-Slip Differential (auto) on the 4Runner that you won't find the Explorer. If that's not enough, you've got 9.6 ft ground clearance on the 4Runner, Reinforced body-on-frame construction, X-REAS Sport Enhancement Suspension (on the Limited), and Engine speed-sensing Variable Flow Control steering. It's a mechanical wonderland on the 4Runner that Ford wouldn't dare put on its Explorer, an annual family SUV release. All of the Explorer's strengths are what makes it unfit as an all-terrain conqueror like the 4Runner. What you consider the finer of the two SUVs will primarily depend on what it is you're looking for. Just remember that you can use the 4Runner as an off-road vehicle and a family SUV as well, never having to juggle two vehicles to accomplish both. You can always take your 4Runner anywhere you want to go, and that's something you can't always do in the Explorer. If you have to pick one over the other, we highly recommend grabbing the 4Runner for yourself.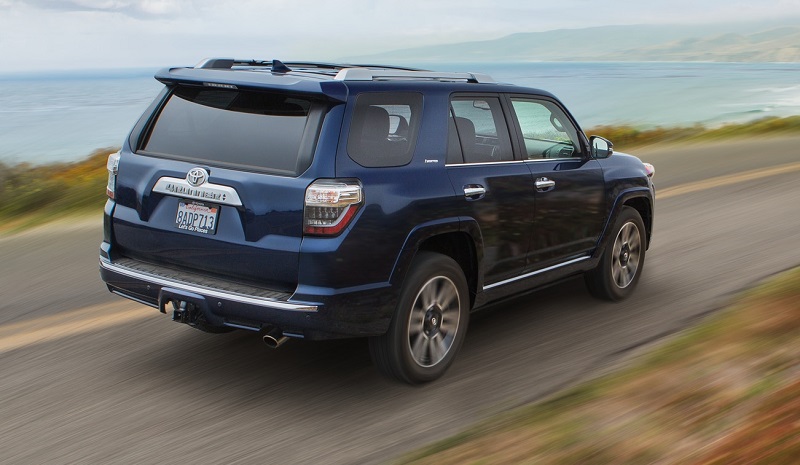 As an off-road vehicle, the 4Runner is an annual favorite of everyone who wants to go off road and find true adventure in places that others don't dare to go. It gives you the mechanical makeup and suspension systems you need to get there safely and in one piece. And while the Explorer is more refined in some aspects, maybe it's not refinement you're looking for if you're shopping for an off-road vehicle. Rustic and retro can be completely cool and superior if that's the kind of look you're looking for, and many 4Runner fans over the years have been completely won over by its old world charm and ability to tear up every path in its path. An SUV of this type has to be a complete off-road machine, but it doesn't always have to be inhabitable by families. Fortunately, Toyota cared enough about the 4Runner's legacy to make sure that it's capable of being your family SUV as well. Take the kids to school in it everyday, but then head out on the weekends to seek adventure. You can't do that with a 2020 Ford Explorer, no matter how nice its interior may be in certain places. If you're intrigued by the 2019 Toyota 4Runner and want to start your own adventure, just pick up the phone today and call us with your questions.