New Toyota 2019 Toyota RAV4 vs 2019 Ford Escape – Tarbox Toyota for Sale in North Kingstown, RI near Warwick
2019 Toyota RAV4 vs 2019 Ford Escape – Tarbox Toyota
View Inventory


Vehicle Overview
In 2018, the RAV4 ranked as the #1 non-truck seller on the market, making it hard to follow up on that greatness in 2019. Fortunately, Toyota was up to the challenge, and their 2019 RAV4 is an even bigger extravaganza than the previous year's model. Tarbox Toyota is here to show you how the 2019 RAV4 stacks up against another popular SUV, the 2019 Ford Escape. Both vehicles have ample powertrains, nimble handling, and a slew of technology on the interior. Only one can emerge victorious, though, and it's our job to let you know which one drives away the winner. Here we go!
Exterior – 2019 Toyota RAV4
Toyota is well-known for its reliable vehicles. If you look at reliability ratings across the board for Toyota and Ford, Toyota consistently ranks as above average, while Ford is simply average. When you're talking about your family's well-being out there on the road, and getting to where you need to be, you don't want to settle for average reliability. You want an SUV that's going to take you on long journeys. One particularly reliable RAV4 trim is anticipated to be the Adventure, a more performance based RAV4 that ranks sky high on reliability and performance. If you need the ultimately reliable SUV, it's the RAV4's Adventure that you'll want to take a closer look at, although all models of Toyota vehicles are substantially higher in reliability than Fords. And while the Escape is certainly a nice vehicle, with capable power, it's probably not going to keep up with a reliable Toyota. Toyotas are the old faithfuls of America's driveways. They always get you where you are going, and then they very graciously get you back.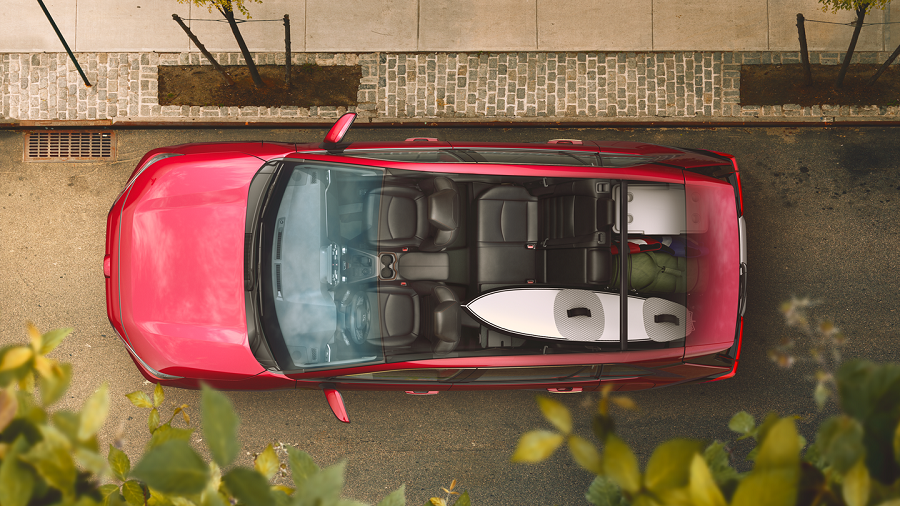 Interior – 2019 Toyota RAV4 – Tarbox Toyota
Amenities on the interior are a huge plus for most people. They want as many modern features as is humanly possible. In this category, it's the RAV4 that saves the day, not the 2019 Ford Escape. You're going to find the RAV4 brimming over with modern perks like a sunroof, push-button start, JBL Audio System for kicking sound, and a 7-in display in the gauge cluster for optimal control of your RAV4's vital functions. For its part, the Ford Escape has a lot of nice features on its own, but it doesn't have quite as many modernities to make it feel just like home. And what families want the most in a family SUV, and what adventurers want most on a traveling SUV, are terrific features that make the trip fun. The Escape falls short in this area, and many people have commented on this and expressed disappointment. For its part, the RAV4 simply doesn't hold up to the standards of a much more modern RAV4 experience. No matter what trim of RAV4 you get, you're likely going to enjoy more interior surprises than you will on the Escape. Toyota really went out of its way this year to make sure that they decked out the interior of their RAV4 with things that live up to the high standards of its usual buyers. Ford seemed content to leave the Escape stuck in another era.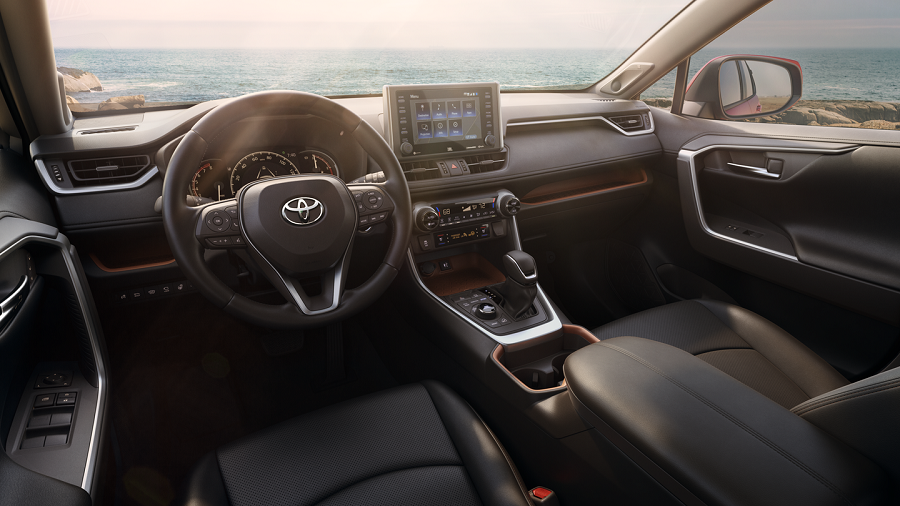 Mechanical – RAV4 specs – Tarbox Toyota
The powertrains of both models are packed with power, but for shoppers on the lower end, you're going to find that the base model RAV4 packs more power than the Escape. If you're shopping on a budget and aren't willing to shell out more bucks to Ford, then you're stuck with a 2.5-liter 4-cylinder with a 168 hp rating and 170 lb-ft of torque. Compare that to the substantially more powerful RAV4 2.5-liter 4-cylinder engine, giving you a generous 203 horsepower and 184 lbs-ft of torque. That's a pretty big difference in the amount of power you're getting, and it's going to make a huge difference to most customers who are going to need to buy lower trims. If you want to get subtle power right off the bat, it's the RAV4 you should shop for!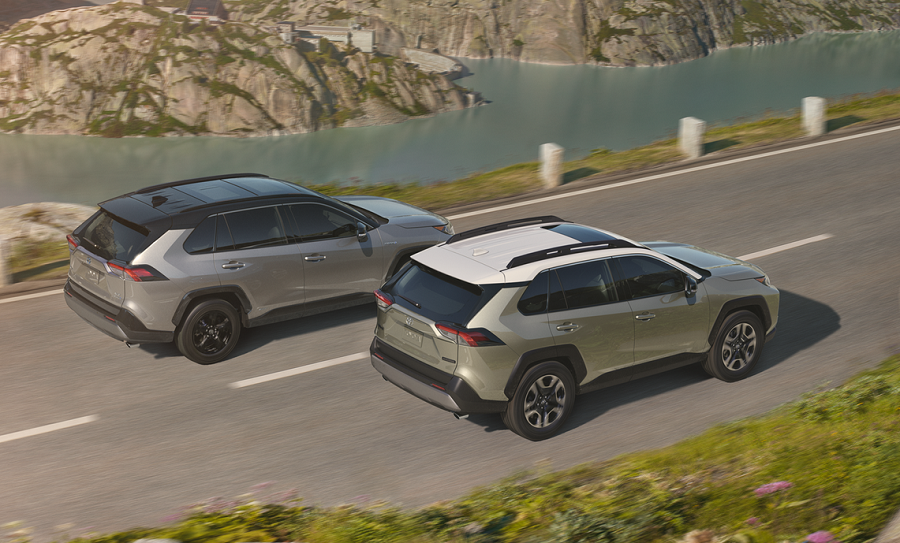 Your brand new 2019 RAV4 is the clear winner in this matchup, and we're proud to offer it here at our dealership. We cordially invite you to call us if you have any questions about the many features you've read about today. And we're going to leave a sturdy handshake and consolation prize to the Escape, a vehicle that has many fine qualities of its own, but it just doesn't live up to Toyota's always high hopes for its RAV4. You can tell that the RAV4 is a vehicle that has grown up a lot over the years, added more interior features, thrown on exterior features that make it look bigger and bolder, and it shows in the popularity of the RAV4 at how much love Toyota gives this model each and every year. If you love what you've read about the 2019 RAV4, please give us a call today! We would love to schedule a test drive for you today and show you just why this is the clear winner of this always competitive matchup. You can test out all of the RAV4's newest features today, see how it handles out there on the road, and perhaps take it home with you to make it a brand new adventuring machine in your household. Thank you for reading about the RAV4 and Ford escape. Call today for more info!