New Toyota 2020 Toyota Highlander vs 2019 Ford Escape – Tarbox Toyota for Sale in North Kingstown, RI near Warwick
2020 Toyota Highlander vs 2019 Ford Escape – Tarbox Toyota
View Inventory


Vehicle Overview
The brand new 2020 Toyota Highlander's specs were recently announced, and people have been going crazy over this shiny new toy. With high performance specs and ultra modern features, there's very little left to the imagination when reading over the pure power of the Highlander, especially when you see its fairly light price tag in relation to its features. They say that you get what you pay for, but that's not always true, especially when perennially generous and efficient Toyota is involved. The Highlander was already a top three pick in the 3-row SUV category, so people weren't entirely sure that Toyota could take the Highlander much further. They've followed up with a trim lineup of the ages: L, LE, XLE, Limited, and Platinum, and they've completely redesigned everything so that the new Highlander is sleeker, badder, and more downright home-like than ever before. Toyota's design decisions thoroughly eclipsed everything that the 2019 Ford Escape did this season.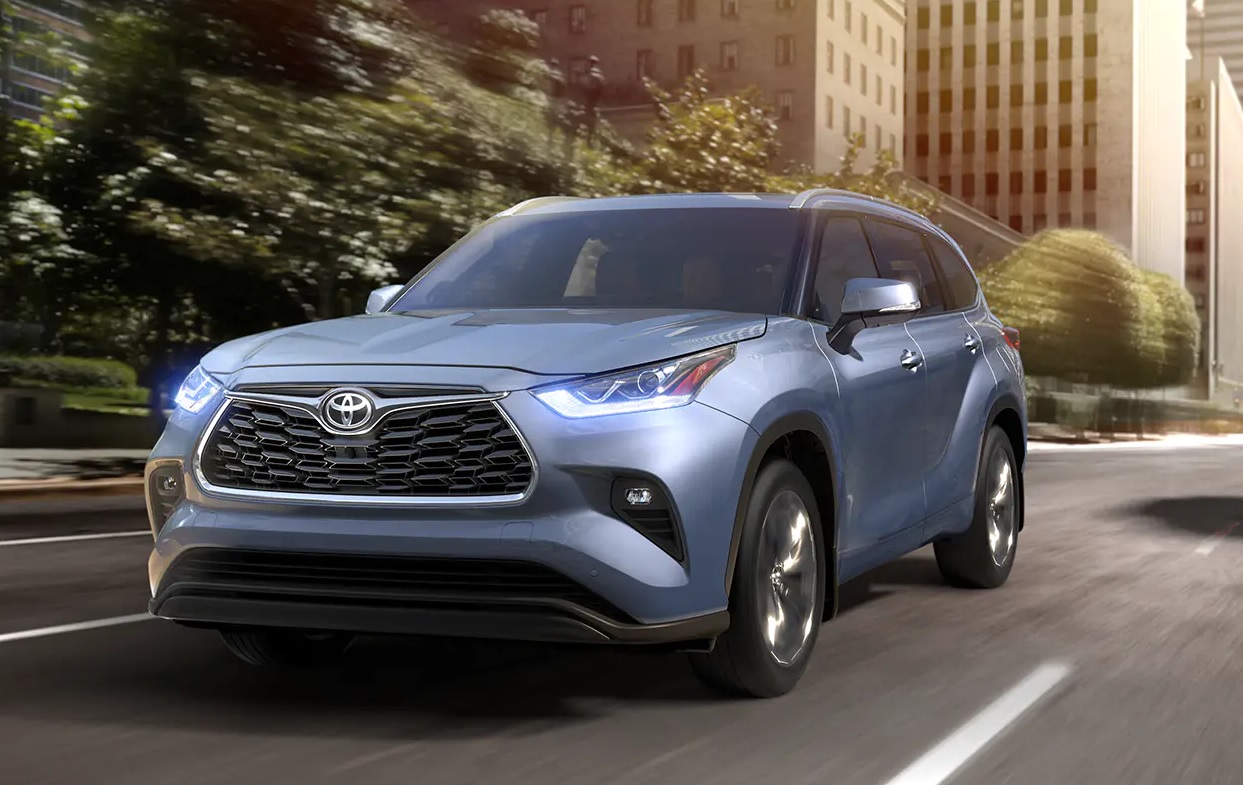 Exterior – 2020 Toyota Highlander
People who buy SUVs need easily configurable folding seat options so that they can increase cargo capacity when it's needed. Sometimes those passengers aren't going along for the ride. It's a product from the store or a yard sale find. When it's time to take your haul home, you'll find that the Highlander is going to meet your cargo capacity needs better than the 2019 Escape. When all three seats are up, you'll get a robust 16.1 cubic feet of cargo space behind those seats. A third row folded seat gives you a handy 40.6 cubic feet of cargo space. And when you fold the second and third row, you get your total cargo capacity, which is an abundant 73.3 cubic feet of cargo space. For its side, the Escape is capable of giving you a total of only 68 cubic feet of cargo space, leaving you several feet short of the Highlander's capacity. What's the meaning of this number? Several feet make a difference and almost any SUV owner is aware of this. For optimal cargo capacity, don't think twice. The Highland is the clear winner here.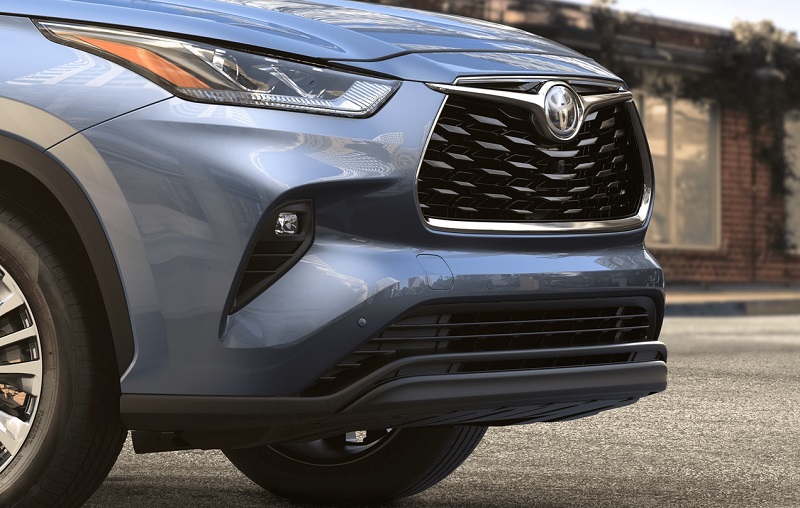 Interior – 2020 Toyota Highlander – Tarbox Toyota
The touchscreen dash unit has become the standard by which we judge interior tech. Yes, the wireless charger means a lot, and you want to have plenty of USB ports, but an inferior touchscreen dash puts you at a major disadvantage when you're traveling and trying to use your navigation features or select the kind of music you want to listen to on a long trip. The 2019 Escape gives you a SYNC 3 Infotainment system that works with their 8″ touchscreen dash unit, but the Highlander one-ups that and goes all the way with a 12.3″ dash option. The base model offers the same kind of 8″ touchscreen, but you have the option of getting a 12.3″ touchscreen if you want it, and we highly recommend doing that. It's one of the best things the Highlander has to offer, gives you crystal clear clarity on all of your tech features, and puts a massive number of features right in your path. Better yet, Waze, Amazon Alexa, Android Auto, and Apple CarPlay are all a part of your tech package in the Highlander, making it by far the superior tech system on the interior.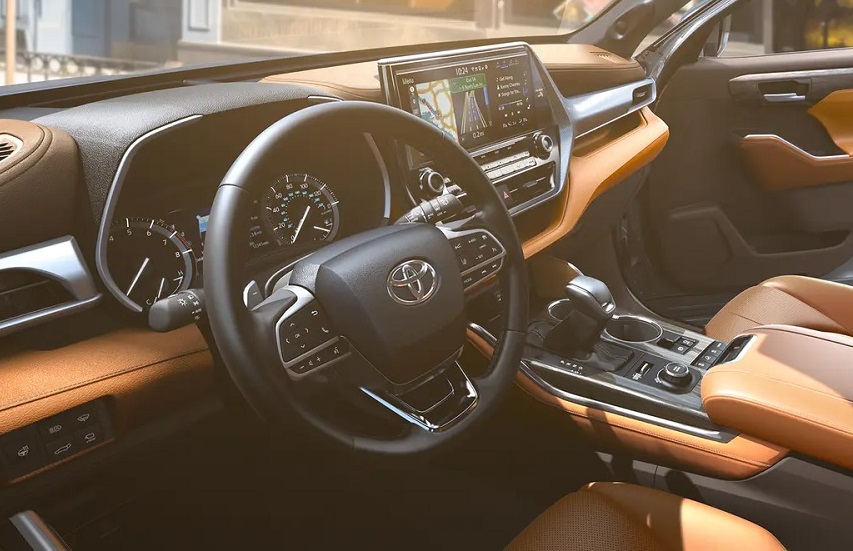 Mechanical – Highlander specs – Tarbox Toyota
This is often a big issue with SUV buyers. You don't want an SUV that's going to drag its wheels while you're trying to get somewhere. You want smooth acceleration and rapid acceleration, no bumps in the road allowed. If these are the things your heart desires, it's the 2020 Toyota Highlander that will get you there. It features a robust 295 horsepower via a 3.5-liter V6 engine that is coupled with an 8-speed automatic transmission for sheer performance oomph. A six-speed SelectShift® transmission is a nice touch on the Escape, but it doesn't measure up to the 8-speed transmission on the Highlander. To make a long story short, for power, acceleration, efficiency, and smooth shifts during every journey, it's the Highlander that is going to take you where you want to go, in the way you want to get there.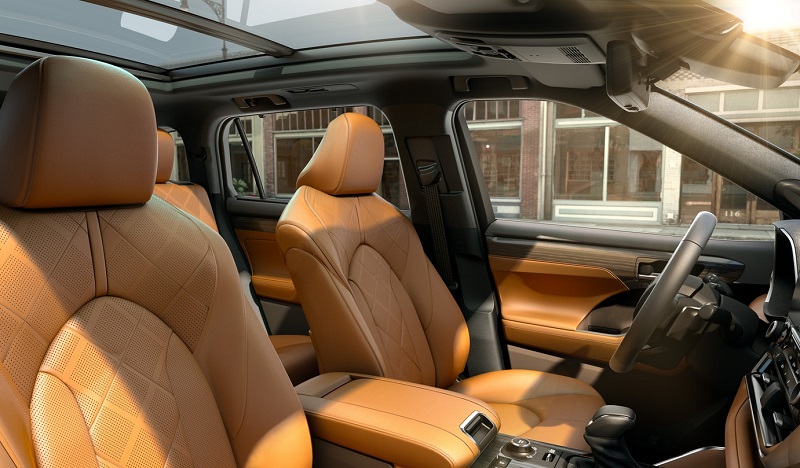 Imagine getting through a review that pits the 2020 Toyota Highlander against the 2019 Ford Escape that doesn't even mention the superiority of the Highlander's exterior. That's how much the Highlander has to offer its buyers. It's simply so good that we couldn't even tell you all the ways it handily defeats the still impressive 2019 Ford Escape. In all fairness, there are few SUVs this year that will even begin to compare to the 2020 Highlander. Toyota packed it with a premium powertrain, superior technology, and tons of exterior personality and colors to choose from. It's a full on super SUV that will take you anywhere in the world that you want to go and help you have fun while you're doing it. Don't pass it up! If you love everything you've read about the Highlander, please feel free to contact us today for more information. All specs on the Highlander aren't quite out yet, so you will always find more to read about everything you have to look forward to. Please let our dealership be the one to introduce you to the Highlander via a test drive. Just call us today!