New Toyota 2021 Toyota GR Supra Review – North Kingston RI 02852 for Sale in North Kingstown, RI near Warwick
2021 Toyota GR Supra Review – North Kingston RI 02852
View Inventory


Vehicle Overview
The Supra is a recognizable face for moviegoers – it was a star in the Fast and Furious movies – but it had long been erased from the general public's memory since 1998. The general public doesn't know a lot about cars, but for people who do, the announcement of a 2021 Toyota GR Supra was a stunning and thrilling possibility. Would it really happen, though? Well, in North Kingston Rhode Island, near Warwick Cranston Newport, we now know that it is indeed a reality, and this sports car is going to be here soon with bells on and dressed in Calypso Red (among many other colors) at Tarbox Toyota. Many people don't know it, but Toyota has a racing division called Gazoo. They're the inspiration for the 2021 Toyota GR Supra. You, the driver, is another source of inspiration.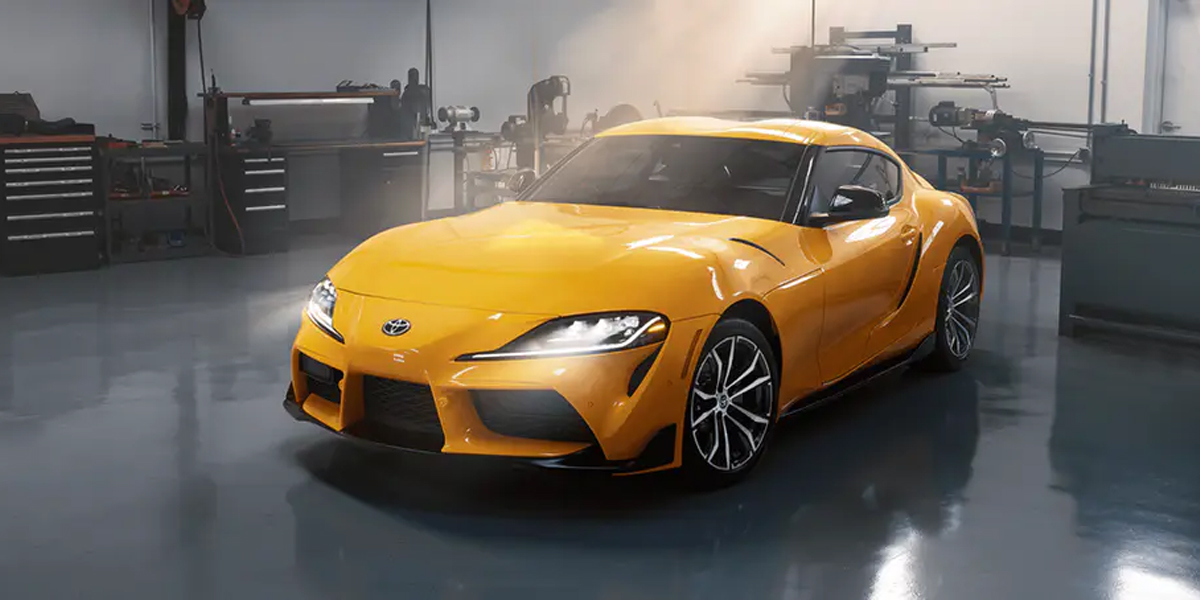 Exterior – 2021 Toyota GR Supra
If the engine is the heart of a sports car, then the color is the soul. Your 2021 GR Supra gets eight bold color options to choose from in North Kingston Rhode Island. There's Nitro Yellow, Renaissance Red 2.0, and Absolute Zero, to name just a few of those color choices. We're particularly fond of the yellow, and of course, the name Nitro puts a little fun in things. LED taillights and a ducktail spoiler await you, along with a very coupe-like bubble-top that really looks like it belongs back in a racing movie somewhere. It's fast. Furious. And lovely. Best of all, it'll race into Tarbox Toyota very soon.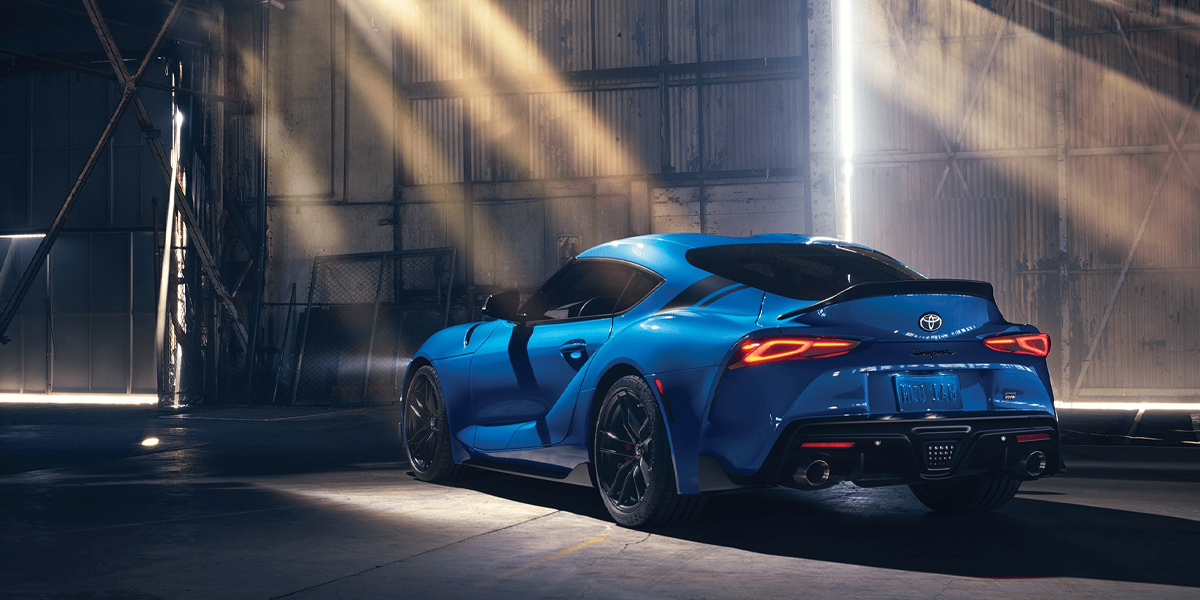 Interior – 2021 Toyota GR Supra in North Kingston RI 02852
This is no sedan we're dealing with here, so you can expect the 2021 Toyota GR Supra to have the traditional two-seat sports car interior that hones in on the driver experience. It's all about gear. In North Kingston Rhode Island, you'll be able to visit Tarbox Toyota and see the 2021 Toyota Supra up close for yourself.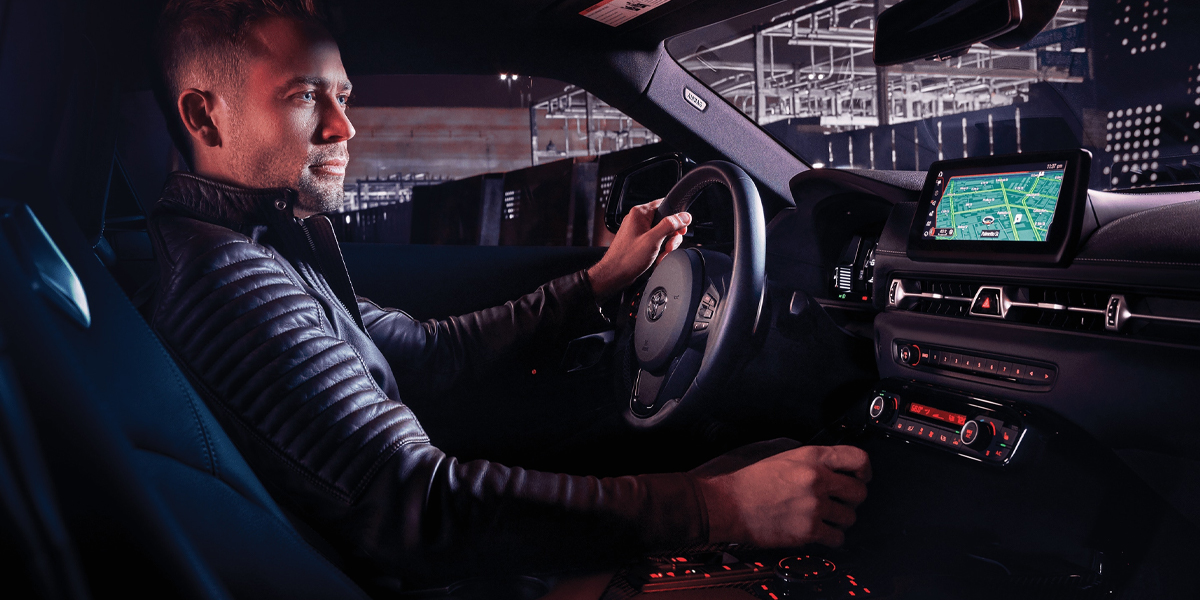 And when you do, you'll see state of the art interior materials, design, and pure sports car magic via:
Launch edition red seats and a beautiful red steering wheel
Deep black leather seating
Large infotainment system to control your ride
Generous head and legroom for this class
Many a 2021 Toyota GR Supra review has mentioned the interior of the model as a standout feature, but we're more keen on the exterior. That's not to say that you're not getting a premium interior, but sometimes you want to buy a vehicle that's going to turn heads everywhere it goes, make that satisfying sports car rumble, and really transform a room with its entrance (in this case the room being a street).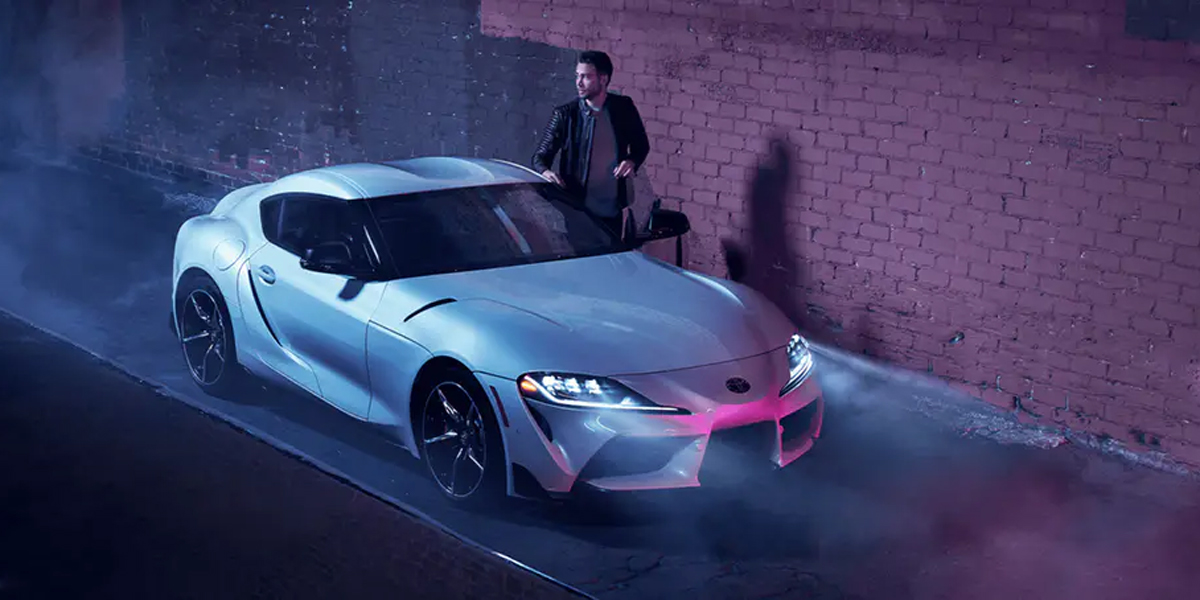 Mechanical – GR Supra specs in North Kingston
A ZF 8-speed automatic transmission is standard on the GR Supra, and it'll be your sole choice for 2021. While some might mention in a 2021 Toyota GR Supra review that they'd like a manual, we are happy to see the GR Supra stick with an automatic option. For this type of car, we're not saying a manual wouldn't have been fun, but Toyota knows its buyers. Chances are the majority of GR Supra buyers will want the automatic and the automatic only, and we can attest that it's brilliant at what it does.
Powertrain – Toyota GR Supra specs in North Kingston RI 02852
A 3.0L turbocharged engine kicks off all the fun in the world with a 0-60 in a mere 4.1 seconds thanks to 335 horsepower. The vehicle's torque rating is 365 lb-ft of torque. The outrageous speed and acceleration make for a thrilling drive near Warwick Cranston Newport. If you want the thrill of speed, you'll definitely get it. The speed limit is clocked out at an electronically controlled limit of 155 MPH. Since when is that a limit?
Safety – 2021 Toyota GR Supra dealer
Safety is Toyota's top priority always. You can see it in their Toyota Safety Sense team that works all year round to devise ways to make you safer. A sports car is working with some power, so we're pleased to see a wide range of safety mechanisms deployed on the GR Supra. You get a host of high performance features, such as sticky tires, rearview camera with dynamic guidelines, rear cross-traffic alert, and auto high beams. Safety is a good place to conclude our 2021 Toyota GR Supra review because it's the single most important category in any review. If you've got a safe car, you've got a good car. We can safely say that the GR Supra is a good and safe car.
We can't wait for the 2021 GR Supra to arrive here near Warwick Cranston Newport. We expect many of our customers to race in to see this one of a kind race car from Toyota. Toyota is an active part in the motorsports world and even has a division just for that. All of that expertise and passion show up in the design and functionality of the GR Supra. It might have been a moviestar a long time ago, but today it's just your average 0 to 60 in 4.1 seconds sports car, and it can be all yours very soon. If you have any more questions about the GR Supra or would like to set yourself up for a test drive faster than even a GR Supra, we'd love for you to give us a call today. Our friendly team is awaiting the arrival of this legendary model, and we'll let you know the minute it races in. Just call today to keep up with the Supra (if you can).
*Article for general informational purposes, for complete details please contact the dealership.