Response to COVID-19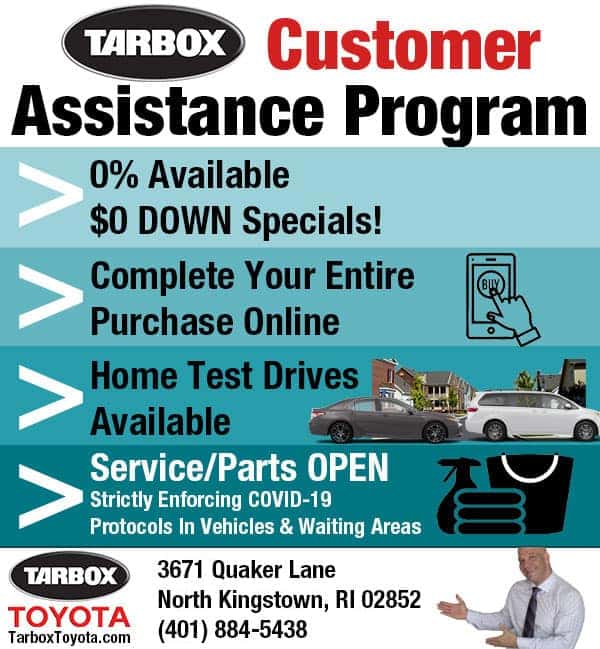 Tarbox Toyota is doing it's part to keep customers, employees, and the community safe by limiting unnecessary social interaction. We understand that the recent COVID-19 outbreak has made the public hesitant to make any unnecessary contact with others. That's why we would like you to know that you have the option to purchase a car 100% online. Keep your face-to-face interactions to a bare minimum. We'll deliver both your vehicle and paperwork directly to your doorstep! With this option, we'll appraise your vehicle and walk you through your purchase options without taking a step into the dealership.
What about a test drive? Well, if you're nearby our North Kingstown dealership we'll deliver the vehicle to you for a local at-home test drive. Schedule one online or with a call! We are here to make sure you are safe and secure all the while still being serviced by your local Toyota dealership here in North Kingstown, Rhode Island.